MineVine works with Bukkit, Tekkit, FTB and Classic Minecraft. We have a 7000+ Plugin Library, and you can upload your own Plugins! Our Features >
Built
for Minecraft
MineVine is a platform that has been built from the ground up to provide a premium, secure, and solid environment for Minecraft server hosting.
Fully
Customisable
All our servers have Multicraft control panels as standard, can run CraftBukkit, Tekkit, and default Minecraft servers. You also can install any plugins you want.
Latest
Hardware
Our current hardware is the top of the line 2012 Intel Ivy Bridge E3-1245v2 with Solid State drives. We offer servers by RAM, not player slots!
About
MineVine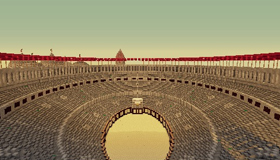 MineVine is a leading server provider that specialises in servers that are fully optimised for Minecraft. We offer hardware for all sizes and capacities - from the smallest family servers to the biggest names in Minecraft. Anyone can run their own server - look through our packages today to see what we can offer you.